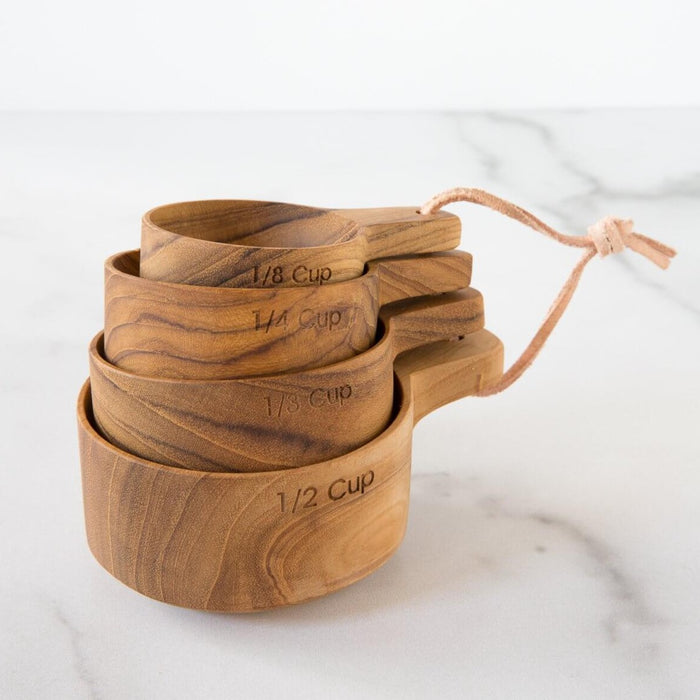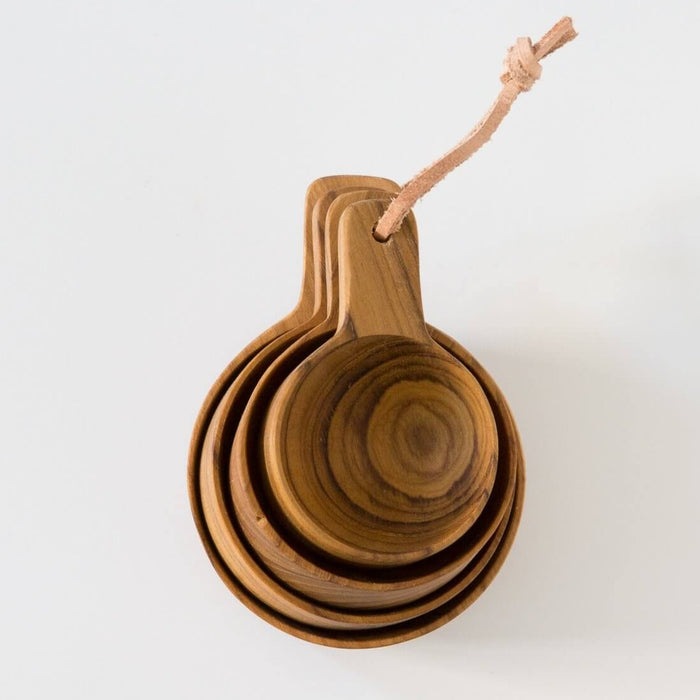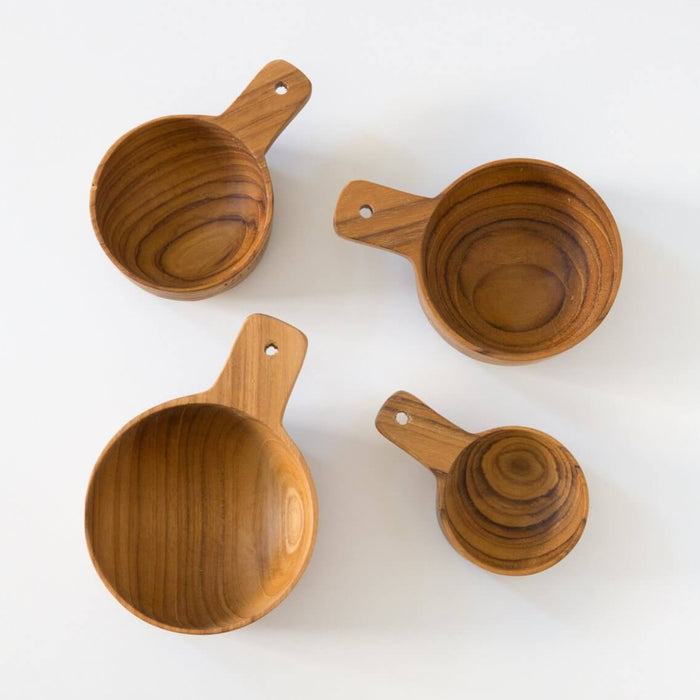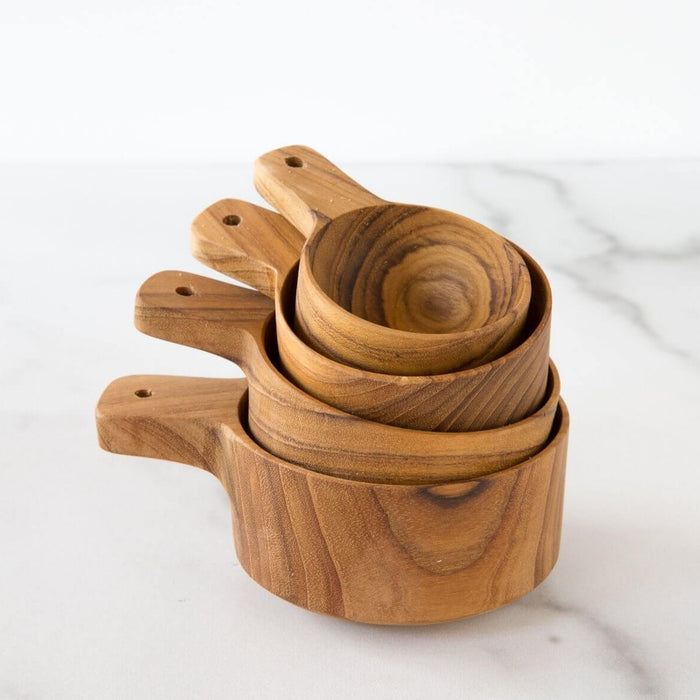 SKU: 933935
Your culinary tools should be as beautiful as the finished product. Handcrafted from protected groves in Thailand, these Measuring Cups are naturally durable and distinct in grain, making them an eclectic accent to any kitchen. Made of Teak Wood.
This set of four includes 1 Tbsp, 1 Tsp, 1/2 Tsp, and 1/4 Tsp.
Details:
Dimensions: 3" x 3.5"
Teak Wood
Ethically crafted in small batches
Imported
Care Instructions: Hand wash with mild soap and avoid harsh detergents or soaking. Oil may be used for the care and upkeep of wood.