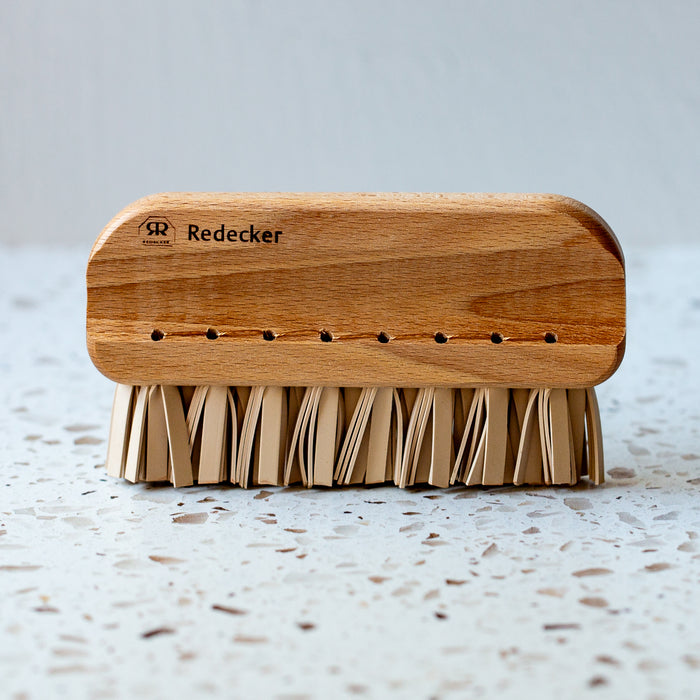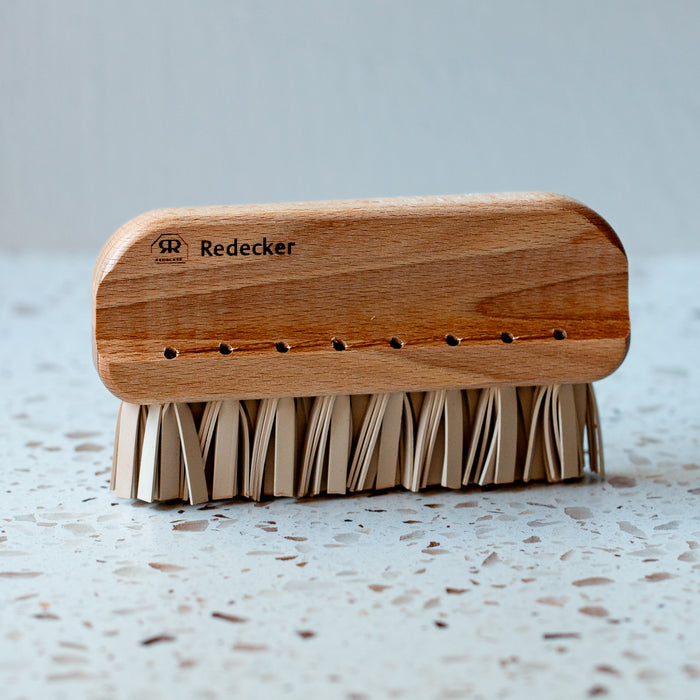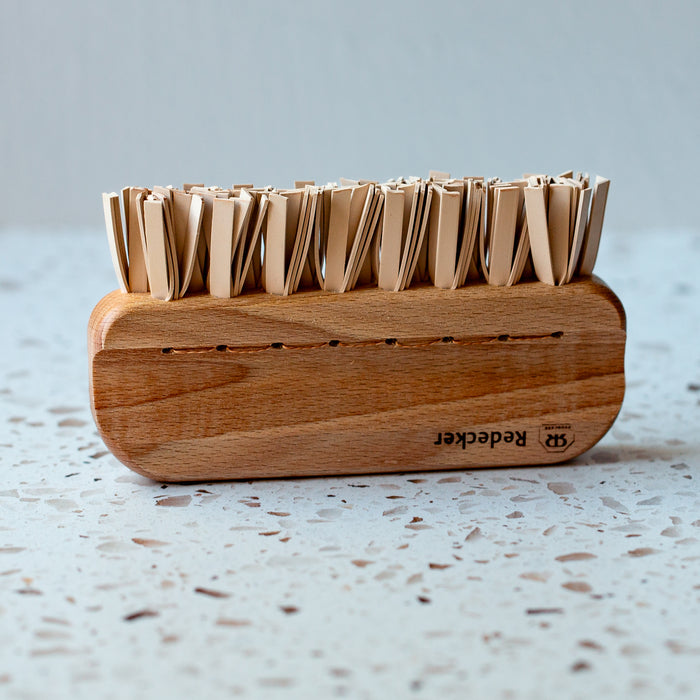 Redecker Oiled Beechwood Natural Lint Brush with Rubber Bristles
SKU: 952520
For upholstery and clothing. Easily removes animal hair and even dandruff. The handle is made from all-natural oiled beechwood which is highly resistant to wear and tear and durable enough for daily use. It is a sustainable alternative to disposable sticky rollers because lint deposited on a rubber surface can be easily removed by hand or under running water.
The Redecker lint brush is a special kind of brush. The hand-­mounted rubber takes on a static charge through rubbing and attracts hair, lint and dust like a magnet. The particles deposited on the surface can then be removed easily by hand or under running water. We are truly proud of this invention – the "natural magnet" from Redecker.
The first handcrafted Bürstenhaus Redecker brushes were produced in 1935. Today, the name Bürstenhaus Redecker stands as it has for many years for an ideal combination of natural quality, function and design. It lives from the blend of inventiveness, sound craftsmanship and creativity.
Dimensions:
3 inch length

 

x

 5.5

 inch width x 0.75 inch height
Details:
rubber bristles
oiled beechwood
to clean simply rinse with water then towel blot to remove excess moisture and air dry
made in Germany