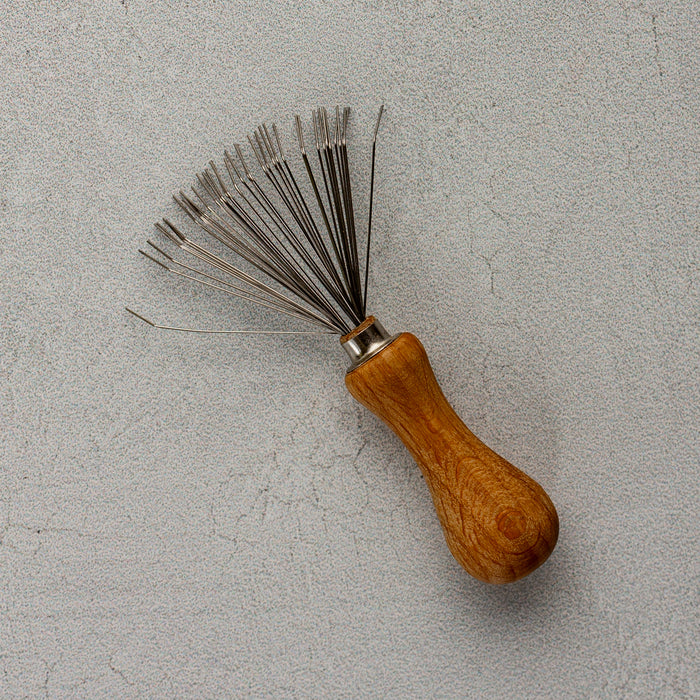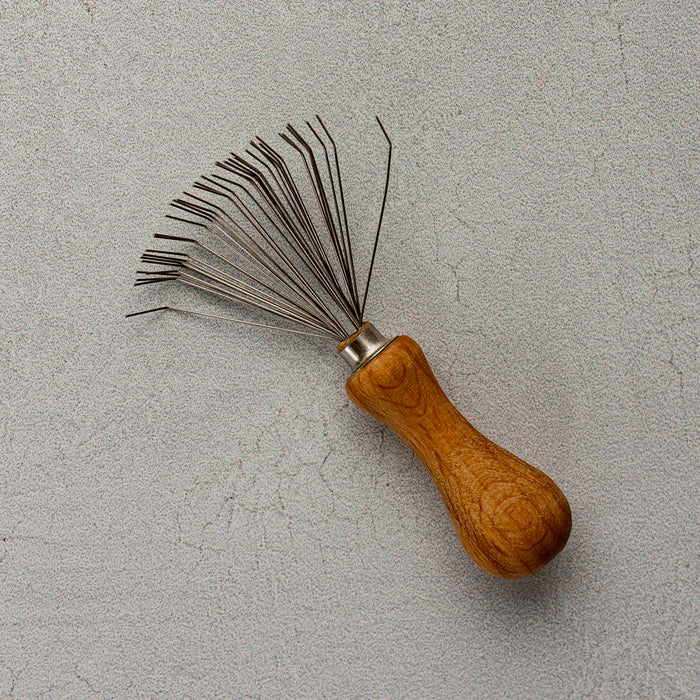 Redecker Beechwood Comb And Brush Cleaner
SKU: 836288
This beautifully made brush cleaner has small wire bristles that can grip and pull loose hair from combs and brushes and measures 3-inches long. Handmade in Germany, Redecker products stand the test of time. 
Lightweight and small, this cleaning tool is excellent for brushes, brooms and combs. It removes lint and hair from even the densest bristles. The durable and well made oil beechwood handle paired with the wire cleaner makes for a functional and classic home cleaning accessory.
The first handcrafted Bürstenhaus Redecker brushes were produced in 1935. Today, the name Bürstenhaus Redecker stands as it has for many years for an ideal combination of natural quality, function and design. It lives from the blend of inventiveness, sound craftsmanship and creativity.
Dimensions:
3 inch height x 1.5 inch width
handle: 1.5 inch height x 0.5 inch width 

Details:
oiled beechwood
wire bristles

handmade in Germany