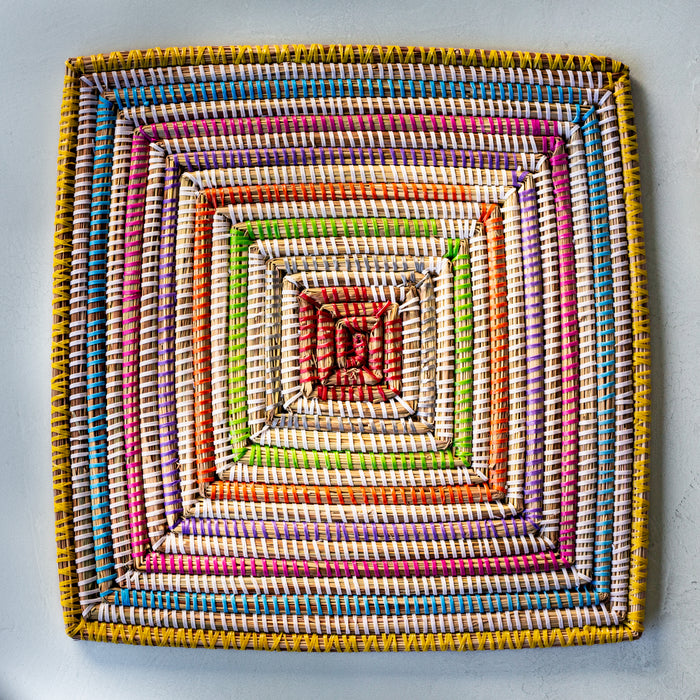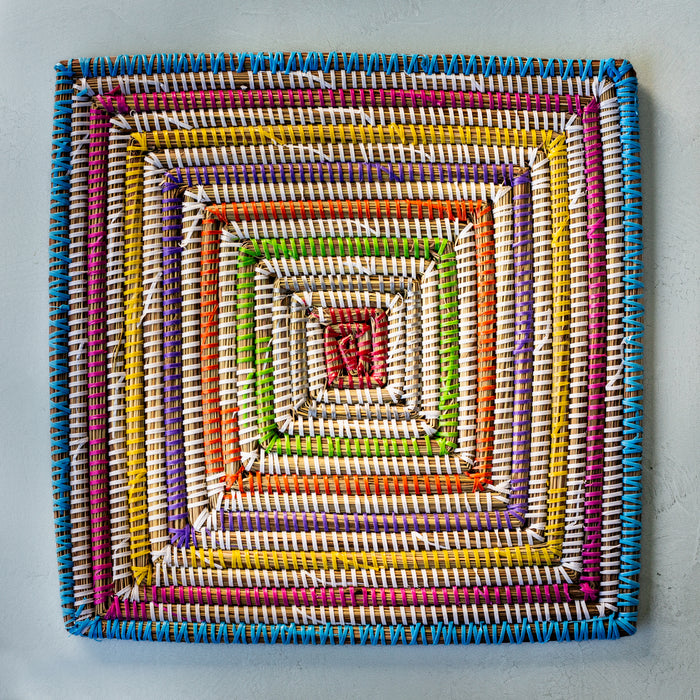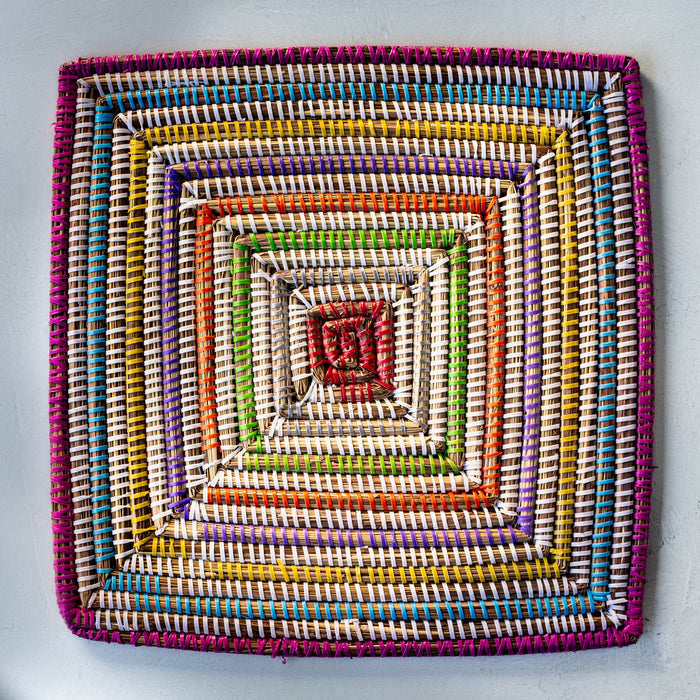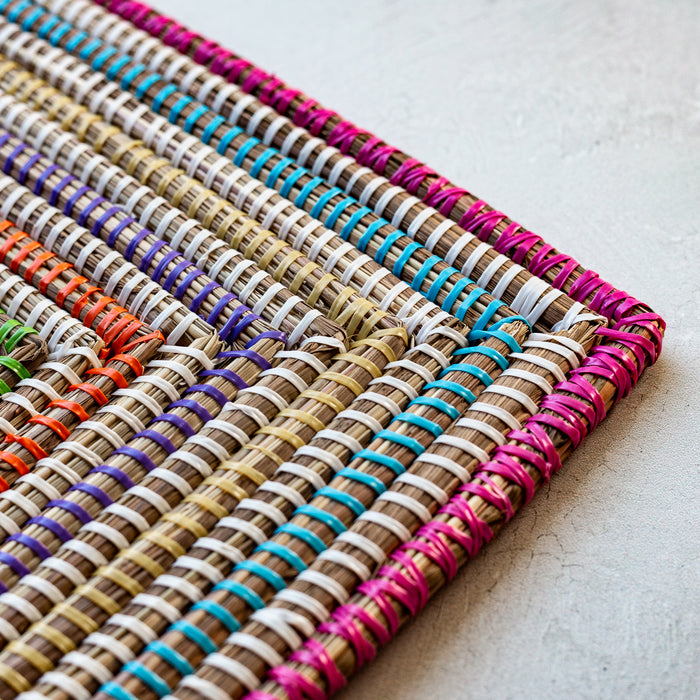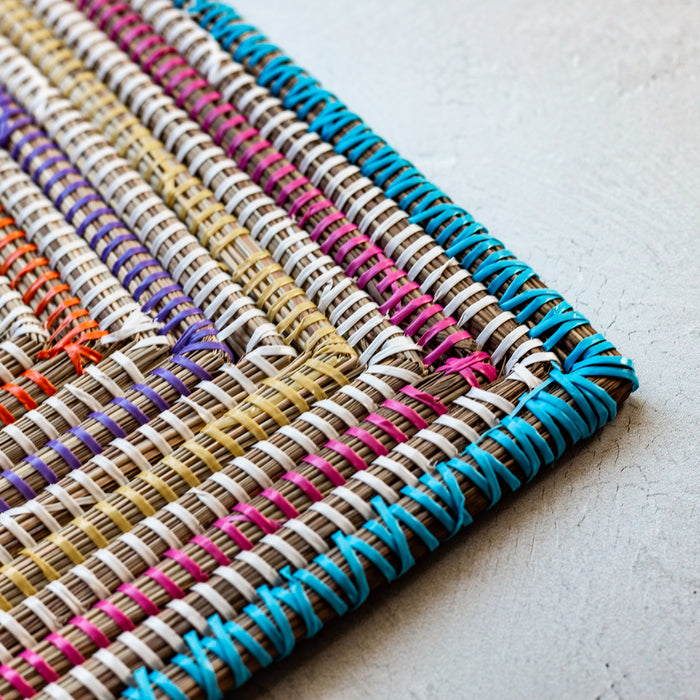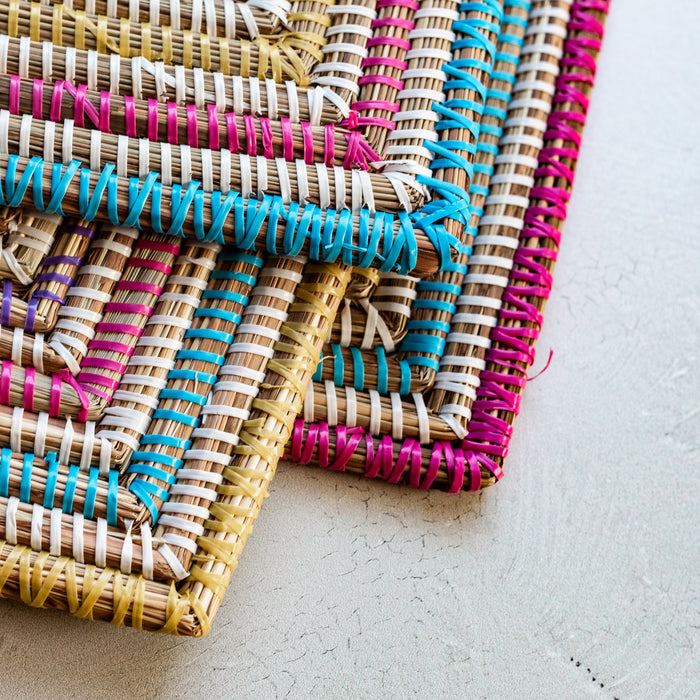 Multi Color Handwoven Square African Placemat
SKU: 804389
This vibrant multi color square handwoven placemat is an exquisite blend of function and style. It can be used in a multitude of ways in your home, and could work as a beautiful centerpiece. This placemat is crafted using cattail stalks and bound with recycled plastic strips. Each placemat is specially handmade and varies slightly in size and color, making each piece genuine and special.

*Due to the unique handmade nature, the colorway may vary. We can do our best to try to match the colorway pattern if purchased in quantities of 2 or more. Please shoot us an email and we will do our best to accommodate!

Dimensions:


14.25" square x 0.25" thickness

Details:
Clean with a dry or slightly damp cloth
Handcrafted in Africa

* Because each placemat is handwoven there may be a slight deviation in color and / or size.