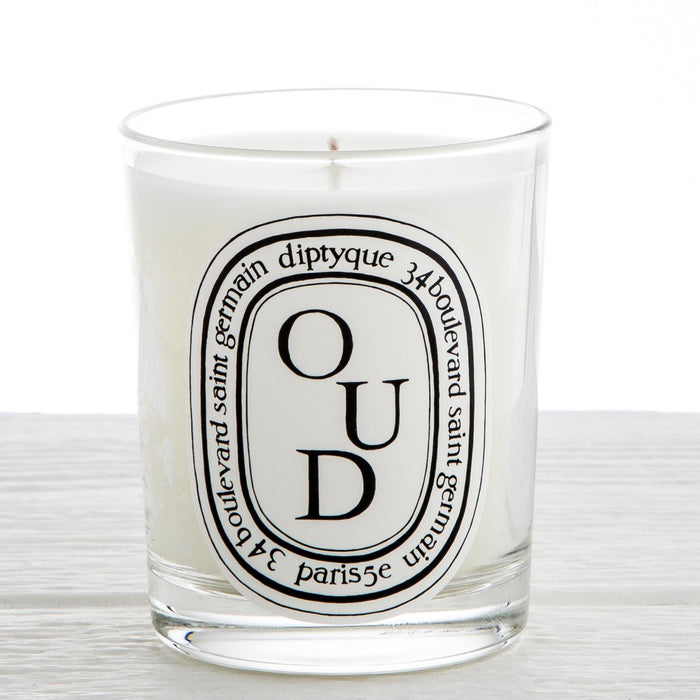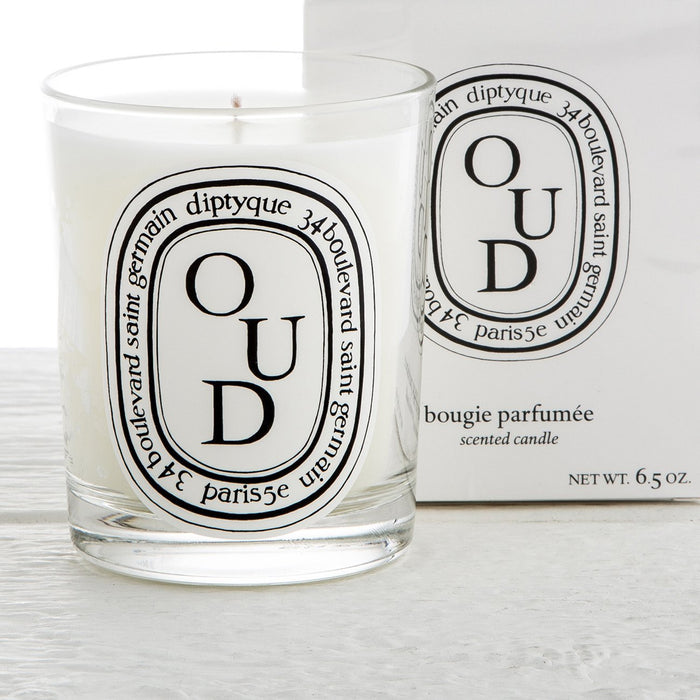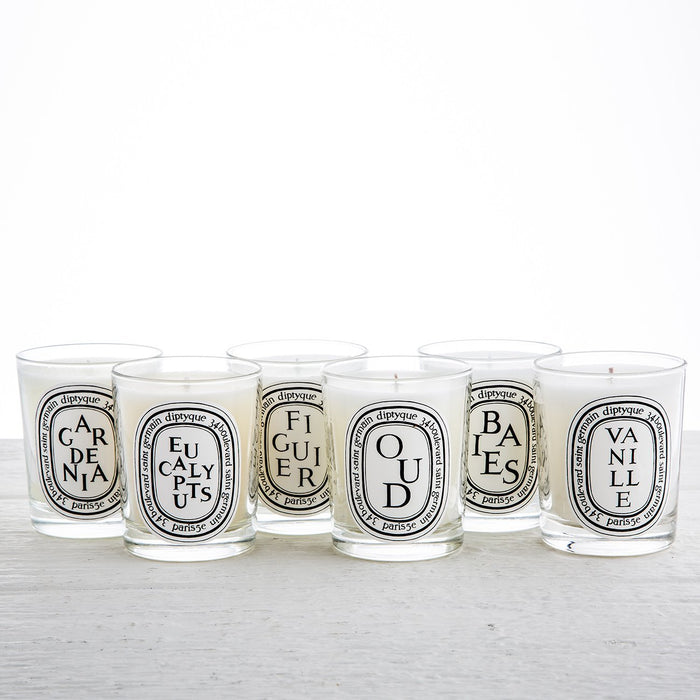 Diptyque Oud Candle (6.5oz)
SKU: 725906
Mystifying and woody, this Diptyque Oud Candle brings you on a voyage between East and West. Oud is a dark resinous heartwood that forms in large evergreens native to southeast Asia. The result is an exceptional warm scent refined with oriental facets. Diptyque uses only natural ingredients when composing fragrances, resulting in pure and natural scents, both complex and intriguing.
Dimensions:
3 inch diameter opening x 3.75 inch height
2.5 inch diameter base

Details:
Burn Time: Approx. 60 hours
Scent Family: Woody
Primary Scents: Oud, incense, patchouli, sandalwood
Wax Family: Soy Blend
Net Weight: 6.5 oz.
Made in France