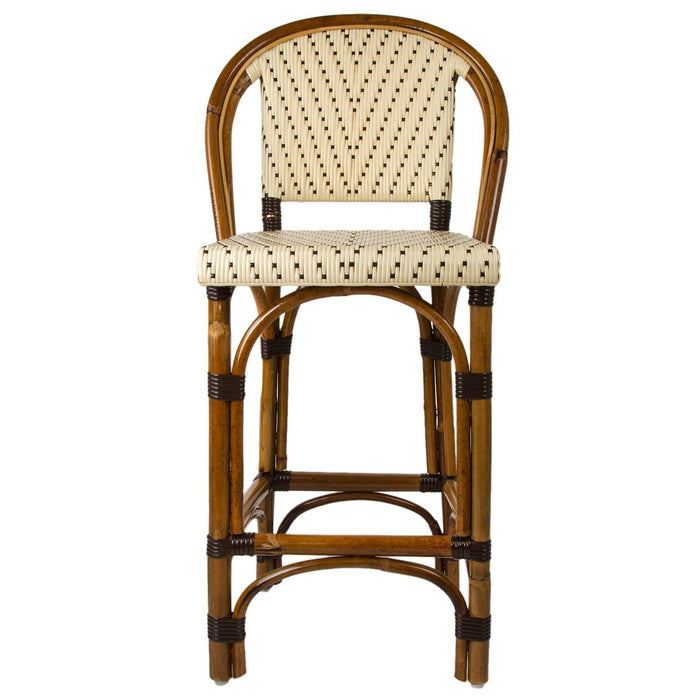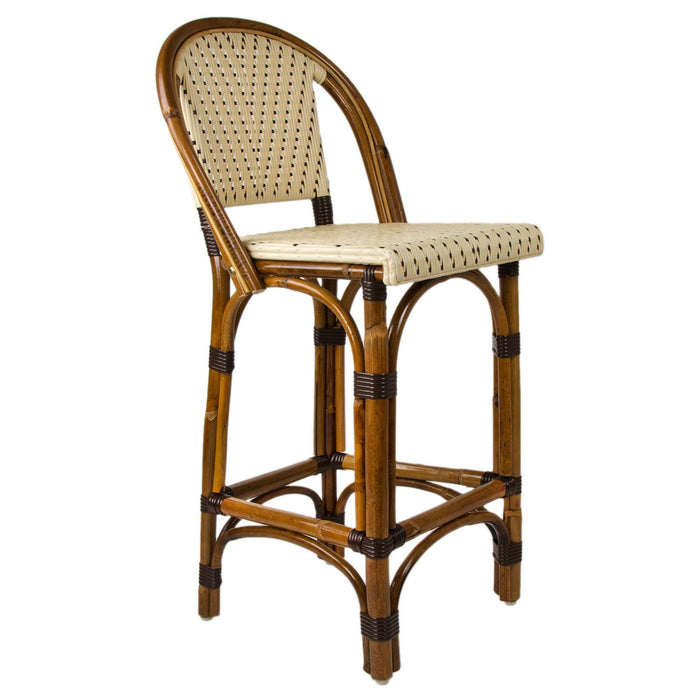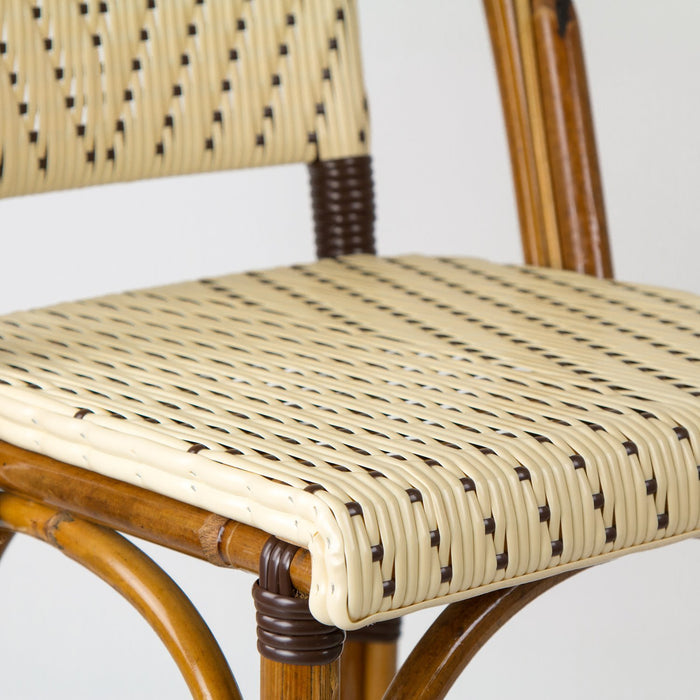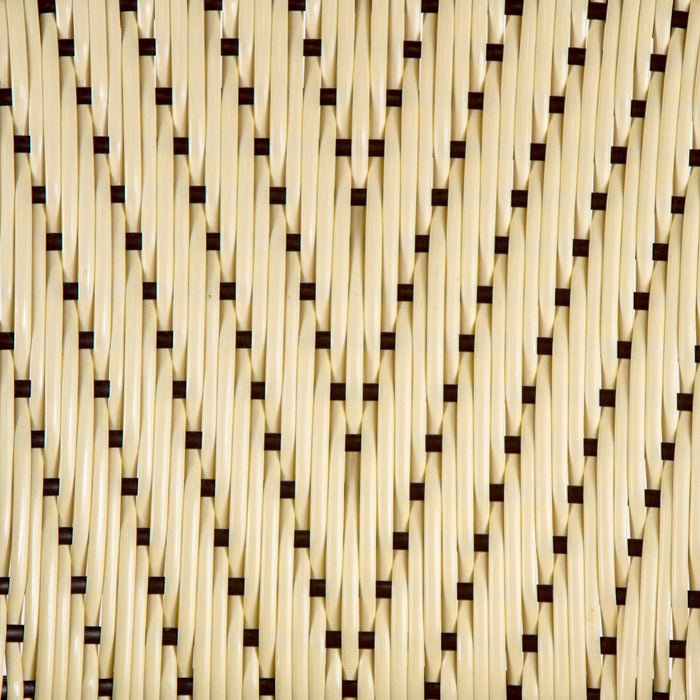 Cream and Brown Mediterranean Bistro Stool with Back (26" h) (L)
SKU: 400033
These rattan-framed bar stools with backs are part of the iconic French bistros of Le Midi, or the south of France. Hand-woven and artisan crafted, these French style bistro stools in bright synthetic material, will add a pop of color to your outdoor or indoor space.
Materials:
Primary - Rattan
Secondary - Pe Plastic Weaving Fiber
Details:
Color - Cream and Brown
Stool - 16 inch width (at base) x 42.5 inch height
Seat - 14.5 inch width x 26 inch height x 15 inch depth
* Each chair is handcrafted and may vary slightly in size.
Made in Italy