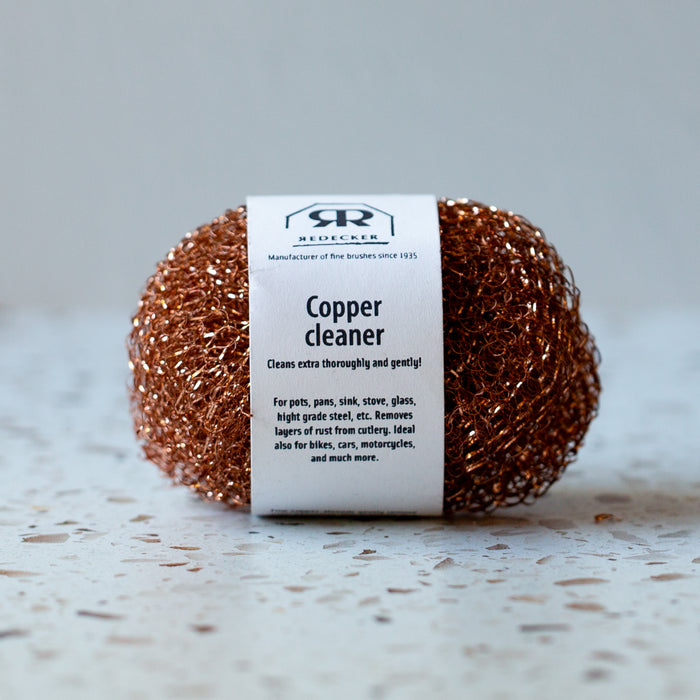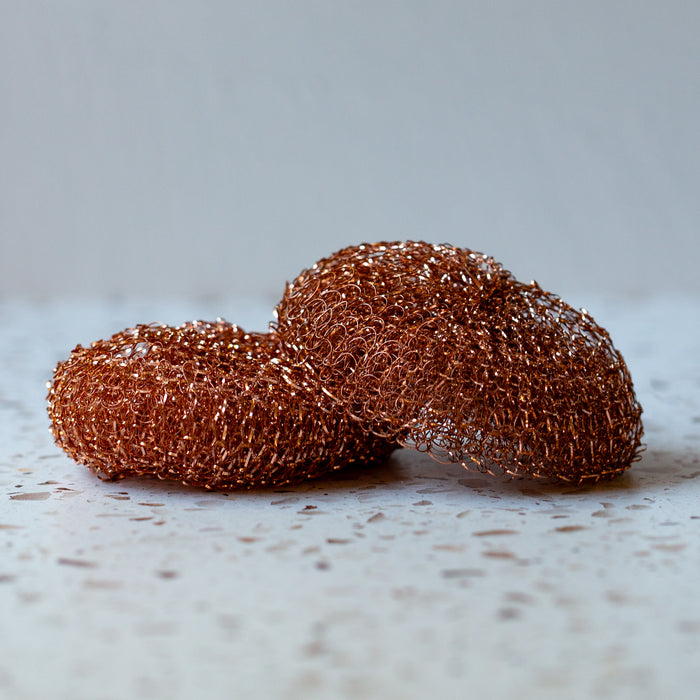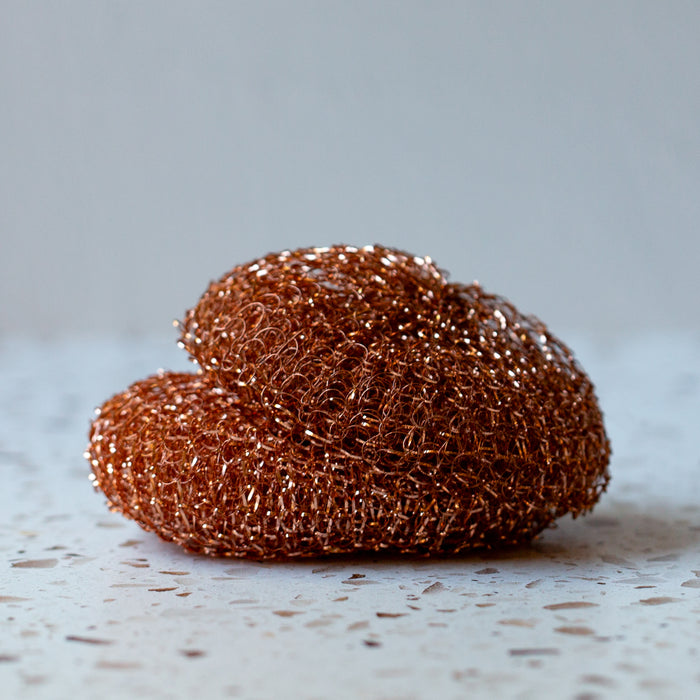 Redecker Real Copper Thread Cleaner Scourer (Pack of 2)
SKU: 934060
Made in the Netherlands, these scour multi-purpose pads are made from fine copper threads which gently remove even the most persistent dirt. Recommended for use on pots, pans, sink, stove, high grade steel and to remove layers of dust from cutlery. Sold as a set of two, watch as your surfaces shine. Also ideal for cleaning up cars, bikes, motorcycles and much more. 100% recyclable, extremely durable & long lasting, machine washable.
The Redecker company is one of the last producers of hand-crafted brushes in Germany. With traditional hand threading being increasingly replaced by machines there are very few people worldwide who have mastered the intracies of this craft. However, Redecker's son continues to pass on his knowledge to anyone interested, and – of course – to those who work in the Redecker brush factory.
Redecker has been family owned for over 75 years and stands for the successful combination of design, functionality and use of beautiful, sustainable wood and natural, ethically sourced fibers.
Dimensions:
3.5 x 1.25 inches (each)
3.5

 

x

 

2.125 inches (both)

Details:
Woven copper cloth
Set of 2
Great for cleaning pots, pans, sinks or other high grade steels
Extremely durable and long-lasting
Machine washable at 60 degrees (put into a lingerie bag or sock
100% copper
100% recyclable