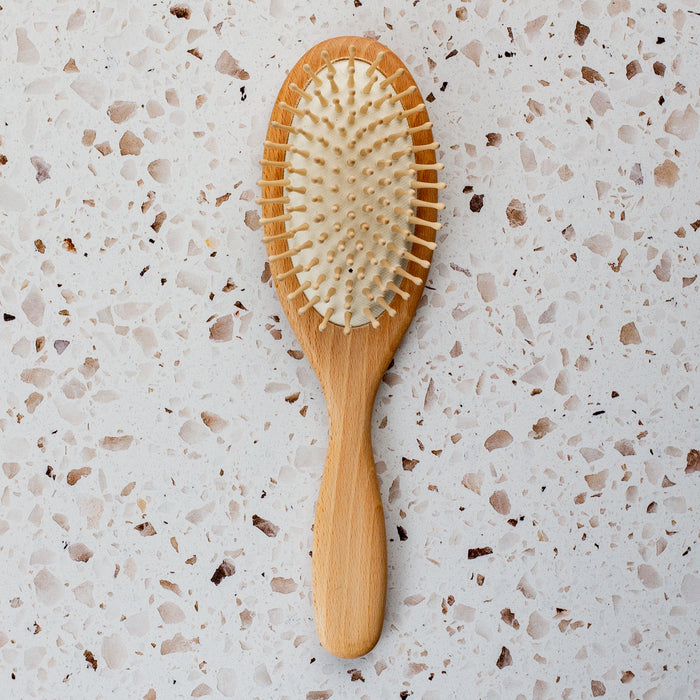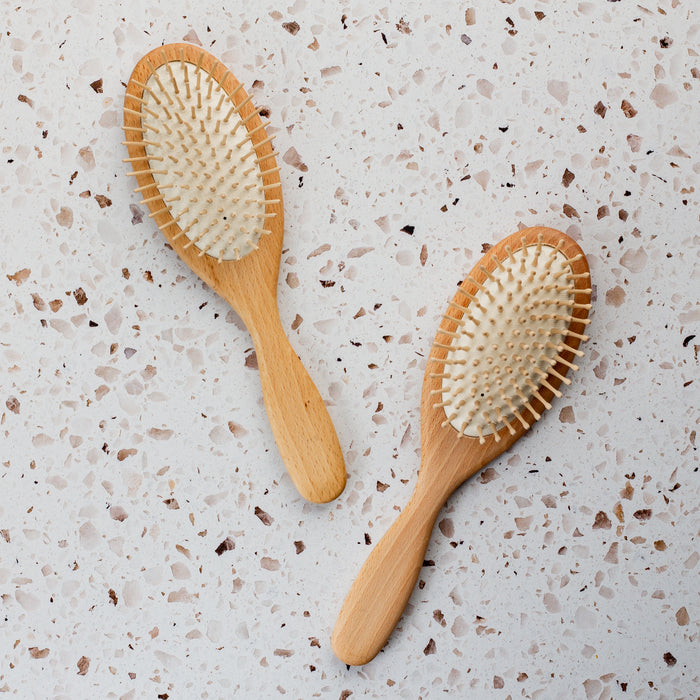 Redecker Beechwood Handmade Oval Round Pin Nib Hair Brush
SKU: 970165
When we think of healthy hair, the positive effects of a good brush are all too often ignored. This brush is made with sturdy wooden bristles, which offer a gentle, protective and pleasant pampering of your scalp and hair. Excellent for brushing all hair lengths, the rounded pins enable a gentle scalp massage with every use. The environmentally friendly wax coating on each pin makes for an affective tangle tamer.
Handmade in Germany, Redecker is one of the last remaining artisan brush manufacturers, the wooden bristles are heat resistant for blowdrying, and have a desirable anti-static effect. Each brush is handmade by artisans and with waxed beechwood which is protected with natural oils for a long lasting finish.
The first handcrafted Bürstenhaus Redecker brushes were produced in 1935. Today, the name Bürstenhaus Redecker stands as it has for many years for an ideal combination of natural quality, function and design. It lives from the blend of inventiveness, sound craftsmanship and creativity.
Dimensions:
9 inch length x 3.5 inch width 

Details:
hornbeam wood pins
9 rows
waxed beechwood handle
excellent tanger tamer with 

environmentally-friendly coating
extremely durable and well made
rince with lukewarm water and towel blot to clean 
handmade in Germany