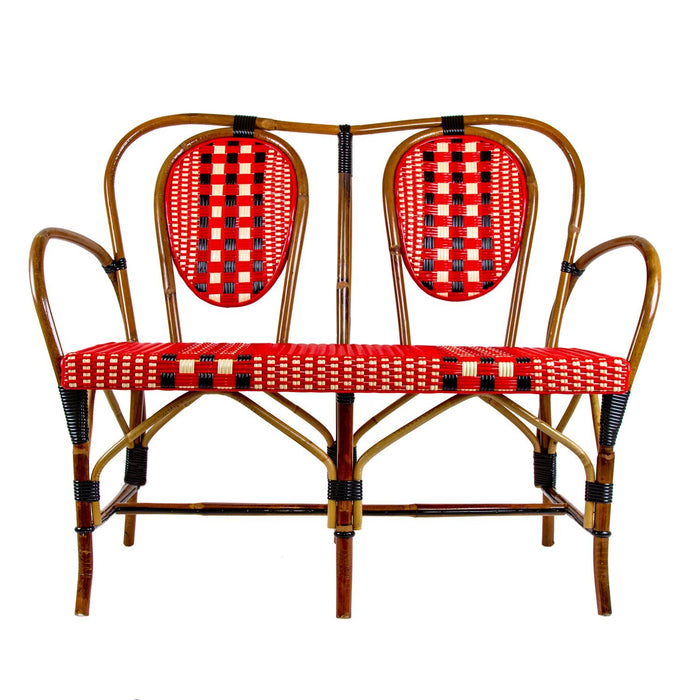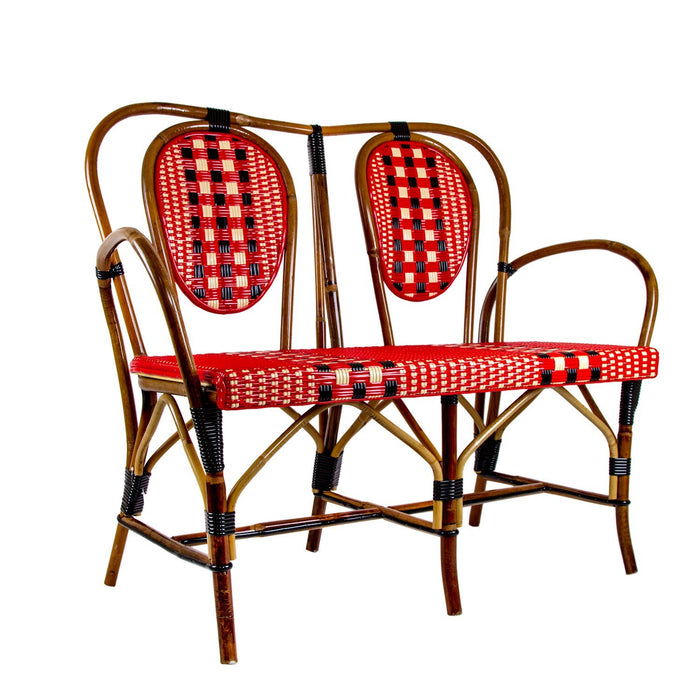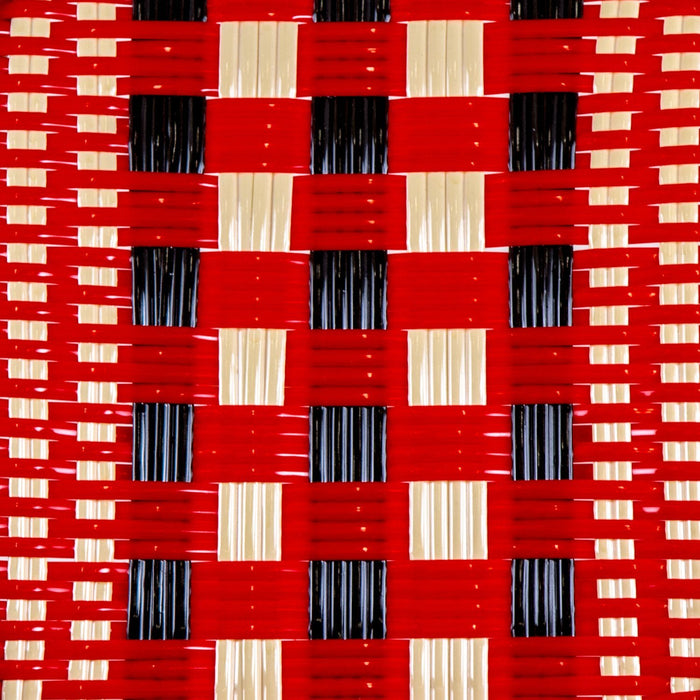 Red 2-Seat Bistro Sofa with Arms
SKU: 533152
Our most popular chair has been reinterpreted as a stylish sofa. This rattan-framed sofa is a part of the iconic French bistros of Le Midi, or the south of France. Hand-woven and artisan crafted, this French style rattan sofa in bright synthetic material, will add a pop of color to your outdoor or indoor space.

*Please note that we are not offering direct shipping for this item via the Maison Midi website. For checkout please select "In Store Pick Up" as delivery method. Client responsible for pick up.

Materials:

Primary - Rattan
Secondary - Pe Plastic All-Weather Weaving Fiber

Details:
Color - Red, Cream and Black
Sofa - 37 inch width (at base) x 36 inch height
Seat - 38 inch width x 18.25 inch height x 16 inch depth

* Each sofa is handcrafted and may vary slightly in size.