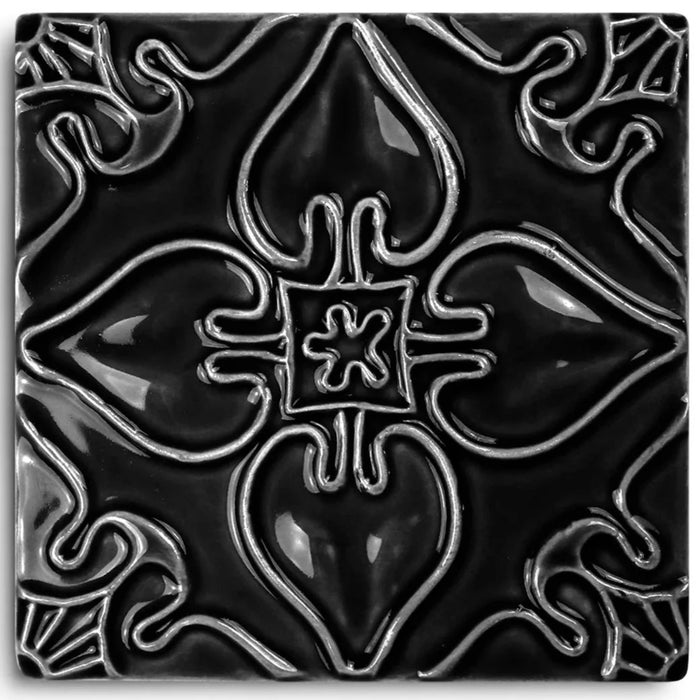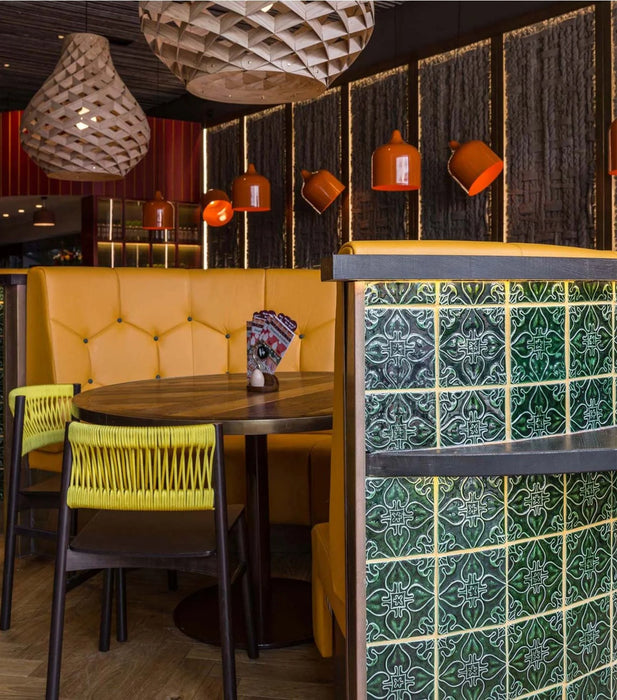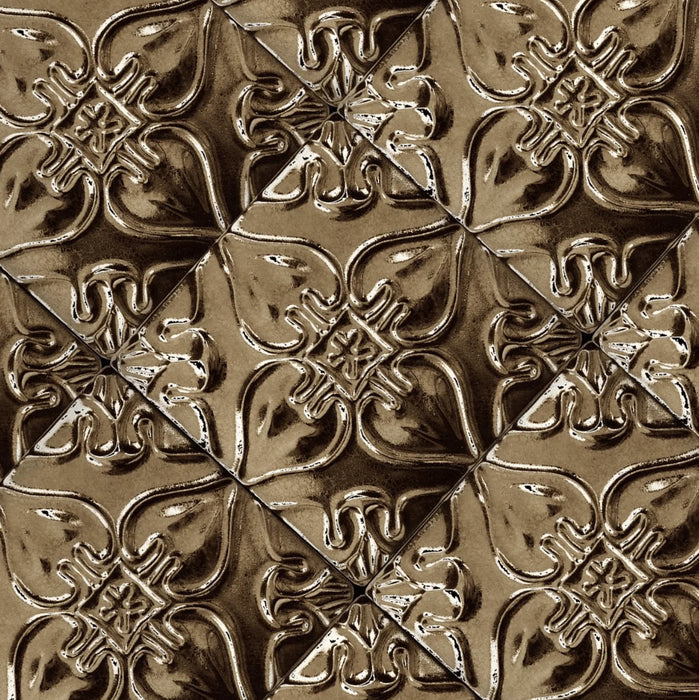 Black Theia Ornate Pattern Tile (6" x 6")
SKU: 954544
*Please note that we sell tile in quantities of 12. Tile must be purchased in groups of 12, 24, 36, etc., for store pick up. We are not offering direct shipping for artisan tile via the Maison Midi website. For checkout please select "In Store Pick Up" as delivery method. Contact maisonmidi@amrag.com for LA local delivery quotes and options or please add a note at checkout. Tile orders may take up to 5 business days to process.
A perfect classic tile for any home or commercial project. These The ornate pattern tile are made of earthenware. Each tile is handmade and pressed, then fired and painted. Made in Portugal using historical traditional techniques of production, skilled craftsmen carefully bring each tile to life through their impeccable attention to each step. With a rigorous quality control and a close relationship between the design and production team, rest assured your tile project will look stunning for decades to come.
Dimensions
6" x 6" inch square
0.4" tile thickness
Details:
Tiles are artisan made wall and floor coverings made of earthenware
Colors may slightly vary due to handmade nature and is a desired feature, not a flaw.
Suitable for both indoor and outdoor use.