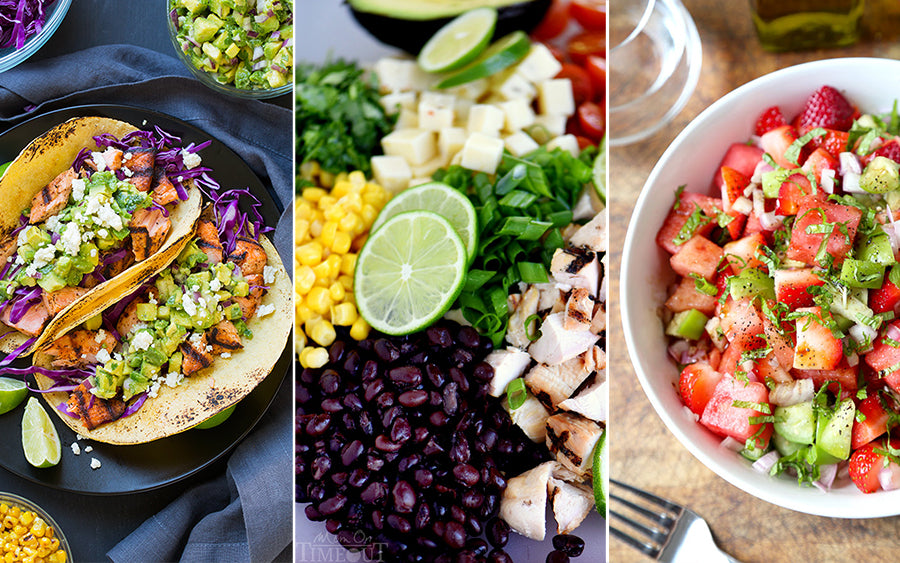 The Best Dinner Party Menu
Long summer evenings are arguably the best time of year. The gentle warm breeze and prolonged sunsets are a welcomed companion to beautiful outdoor parties.
As any experience host will tell you, keeping your guests entertained is priority number one. So, we created an amazing list of palate entertainment!
With 4 ingredients and a 5 minute prep time, start the evening off with a refreshingly cool cocktail. Forget about the ready-made green margarita mix at the store. All you really need is fresh lime juice and agave nectar. Shake it together with cointreau and your favorite tequila and you're looking at "the best margarita ever."- Happy Healthy Mama
Visit Happy Healthy Mama for complete recipe.
Keep the first course light and colorful. Chop and toss watermelon, strawberries, tomatillos and a few other garnishes for a truly tasty salad. Thirst quenching and seriously delicious, this watermelon salad is an awesome companion to your margaritas!

Visit Pickledplum for complete recipe.
For the main event, the entrée course. And who doesn't love tacos! Fire up the grill and set up a taco bar. You supply the flavor, they assemble the tacos to their liking. Everyone wins! 
Visit Cooking Classy for complete recipe.
Cherries are a beloved summer fruit. Eating them one at a time, and spitting out the pit is practically an American pastime tradition. Give your guests a fun, memorable end to their meal with this homemade cherry sorbet. Plus, it'll help clear the palate incase you're ready to start mixing the margaritas again!