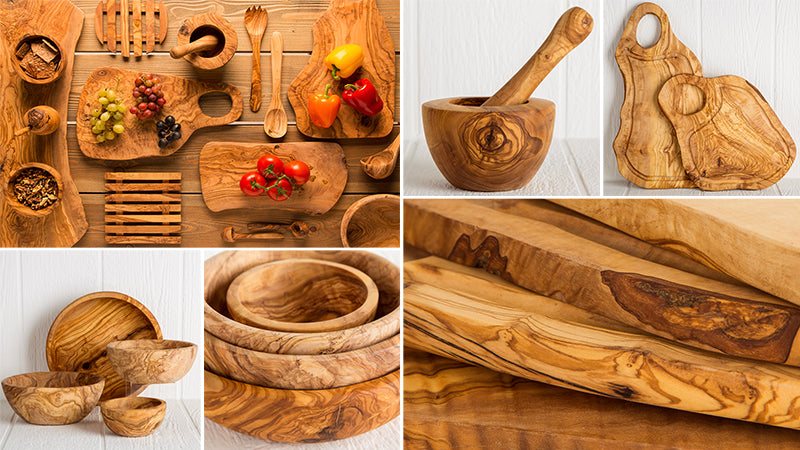 Rustic Elegance Only Nature Can Provide...
Native to Europe, Africa and the Middle East, olive wood has carried cultural significance for many cultures and religions around the world, dating back to ancient times. Known for its rich hues, this hard wood is a favorite of wood carvers. Each unique, handcrafted piece is a fabulous blend of expert craftsmanship and natural beauty.
Olive wood is very strong and durable. It is characterized by its deep brown color with complex, oil-like grain patterns. The beautiful distinguishing features ensure that no two olive wood products are ever identical. In addition, olive wood has natural antibacterial properties. For these reasons, and combined with the fact that the wood can be sustainably sourced, olive wood is a popular medium for home decor artisans.
As an early form of commerce, the olive branch has also stood as an iconic symbol of peace for thousands of years. Easier to carve than other woods, olive wood is a popular medium because it can be carved with hand tools. This intricate process involves chiseling, sanding and, in some cases, finishing with olive oil.
Enjoy a beautiful charcuterie spread or a fresh salad in the same way as countless others throughout history, with olive wood homewares.
*Helpful Tip! To improve the longevity of your olive wood, simply wipe clean with a damp cloth rather than soaking or running through the dishwasher. An oil treatment is recommended occasionally, with olive or linseed oil.