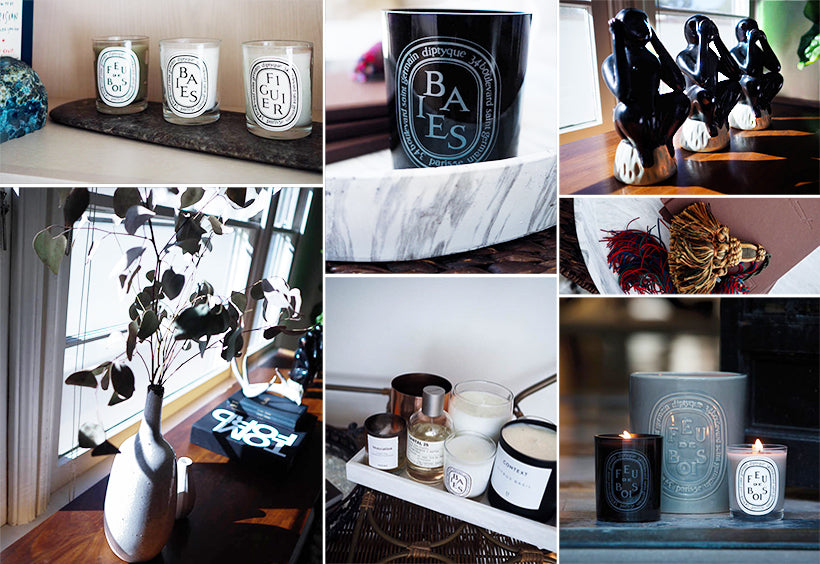 Pin To Win $200 Holiday Sweepstakes
Maison Midi Partnered with the prominent and acclaimed lifestyle blogger, Angela Fink, from The Fashion Sight to bring you a great display of Diptyque products in the home, and also the exciting chance to win a $200 online gift card!
With Maison Midi's exciting variety of home goods ranging from specially imported French olive oils, to handmade cement tiles; Diptyque is no exception to the caliber of amazing products we carry.  

Whether bottled as a perfume or candle, the Dyptique name promises uncompromising quality and experience. Using only natural ingredients when composing fragrances, the essence and spirit of Diptyque has been "bottled" with expertise. The result has giving rise to Diptyque's emblematic collection with scents that are pure and natural, complex and intriguing.
CLICK HERE to view our complete collection of Diptyque products.
Whether you're looking to give your home a make-over, or you're on the hunt for amazing holiday gifts; choosing an item that will bring a smile to your face is a satisfying achievement.
"I think about each piece that I have brought home, where I found it, why I made the buy and how taking time and curating a living space is so important." - Angela Fink  

TO ENTER

Step 1: CLICK HERE and Pin Pinterest images to your Pinterest Board.

Step 2: Sign up using the entry form.

Step 3: Click enter for your chance to win!

** Please note that by entering the "Maison Midi + TheFashionSight Pin To Win Holiday Sweepstakes" you are opting in to our Maison Midi Newsletter.
Contest ends December 15th, 2016 at 11:59PM
CSave
Save