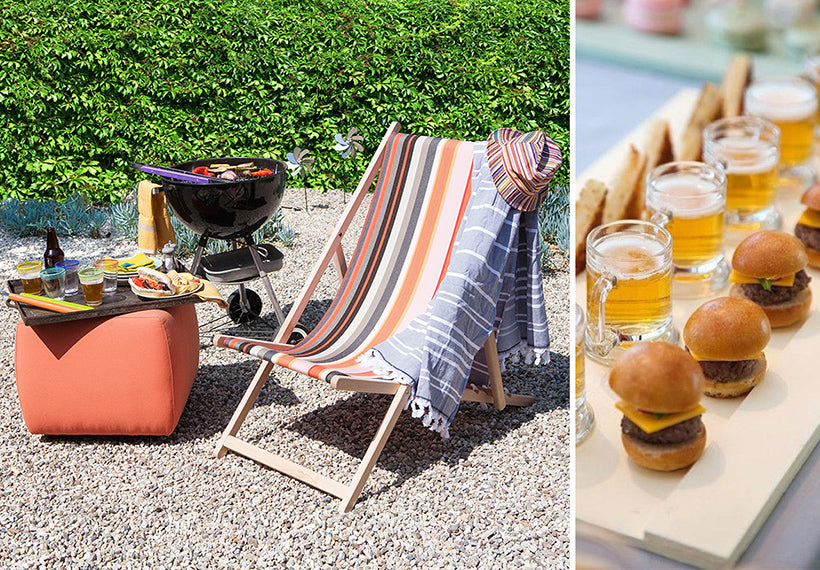 Father's Day Fun
Happy Father's Day! It's that special time of year when we embrace the summer season by firing up the grill and celebrating dad.

The big question is, how to plan a fun, leisurely day that won't dig into your wallet or your time? We've created a simple, yet meaningful list of activities and menu items to make this years Father's day the best yet.


Whether you're celebrating in the high dessert, or in a plush green backyard, grilling always makes your food taste just a little bit better. Keep it simple and with veggie kebobs marinated in your favorite Italian dressing. These healthy skewers are bright and tasty on their own, and work great as toppers for your hamburgers or hot dogs! Your Father's Day Party won't be complete without a good drink in your hand. Pick up a pack of dad's favorite beer, and make sure to grab extra ice. Using alternative coolers such as a wheelbarrow brings a fun twist to your party.

See more great recipes and backyard ideas at Wise DIY and Six Sister's Stuff.
After your meal, complete the day by joining in a fun family activity. Bowling is great for all ages! Plus, who doesn't love an excuse to use the bumpers when you bring a youngster along? Dad can keep watching the game, and all of you can enjoy quality, memorable time together.

See more bowling alley photos at My Modern Met.

Show your dad how much you love him on this Father's Day by making memories and having fun!
Other related links: Wedding Party
Save
Save