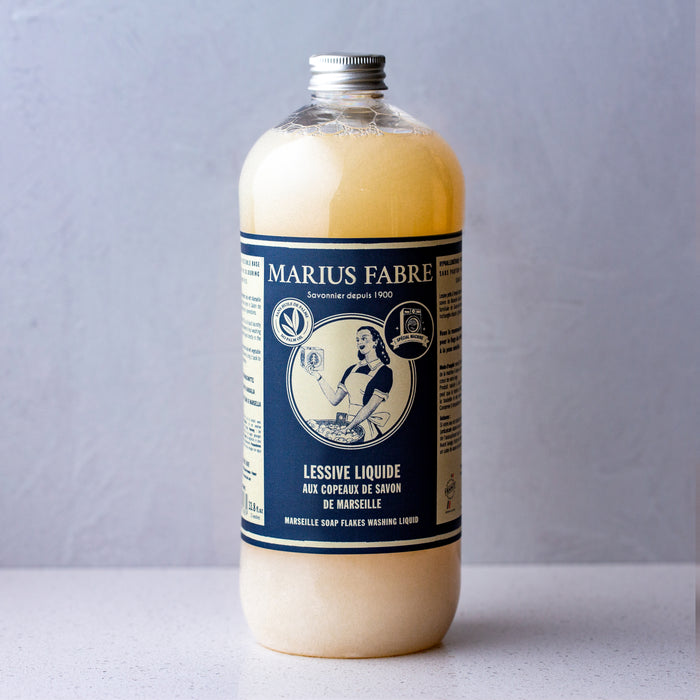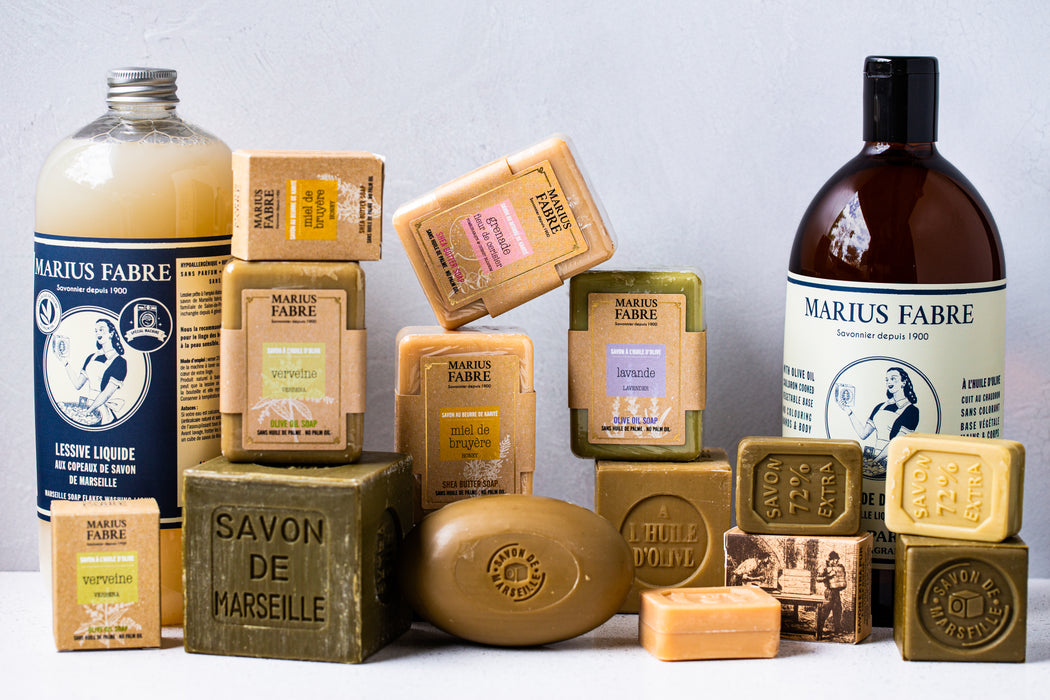 White Marius Fabre Marseille Liquid Flakes Laundry Soap 33.8oz
SKU: 986738
Marius Fabre's ready-to-use liquid detergent is made from Marseille soap shavings made in their family soap factory in Salon-de-Provence. This magical soap recipe has remained unchanged for 4 generations. Based on oleic sunflower oil and copra, these Marseille soap shavings are cooked in a cauldron, according to the traditional Marseille method.
Dimensions:
3 inch diameter at base x 8.5 inch height
33.8oz 
Details:
Liquid Soap
Made from

sunflower oil and copra
Biodegradable, safe for the environment
Hypoallergenic: No synthetic surface-active agents, no colorings, no preservatives
Cruelty free, no testing on animals
Made in France
Instructions:
Put 100 ml of detergent in a measuring ball in the middle of the laundry or in the drawer of your washing machine.
Particularly recommended for baby linen, delicate linen such as silk, lace, etc.
Ingredients:
soap < 5%, (sodium sunflowerseedate, sodium cocoate)
Also contains: aqua, glycerin, sodium chloride, sodium hydroxide
100% vegetable oils: Oleic sunflower oil and coconut oil