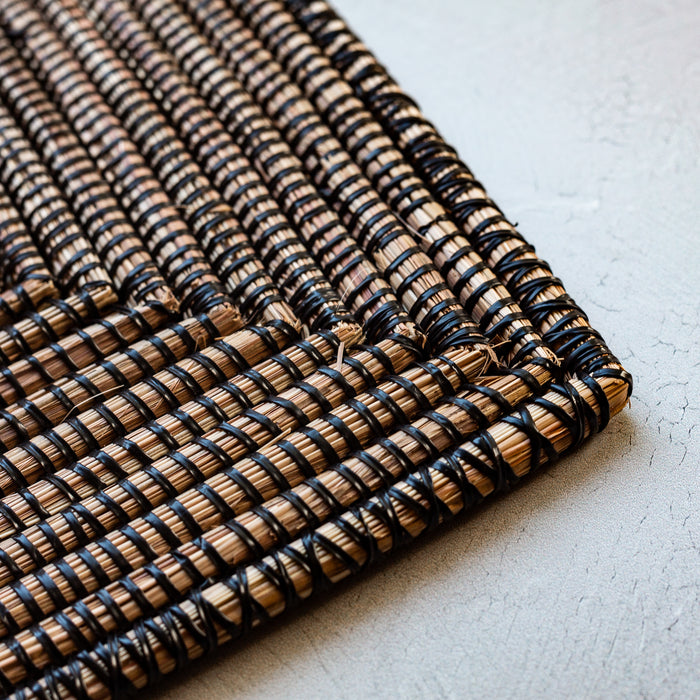 Black Handwoven Square African Placemat (14.25" square)
SKU: 942370
This black square handwoven placemat is an exquisite blend of function and style. It can be used in a multitude of ways in your home, and could work as a beautiful centerpiece. This placemat is crafted using cattail stalks and bound with recycled plastic strips. Each placemat is specially handmade and varies slightly in size and color, making each piece genuine and special

.

Dimensions:

14.25" square x 0.25" thickness

Details:
Clean with a dry or slightly damp cloth
Handcrafted in Africa

* Because each placemat is handwoven there may be a slight deviation in color and / or size.