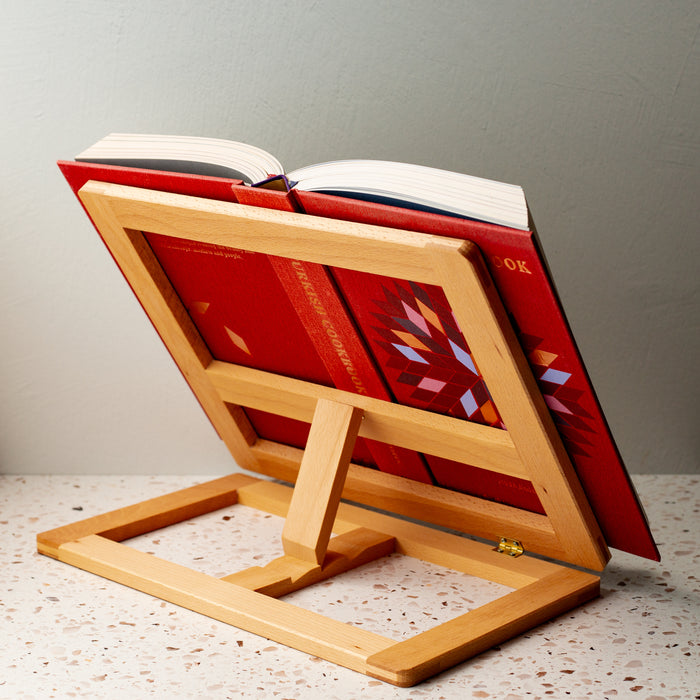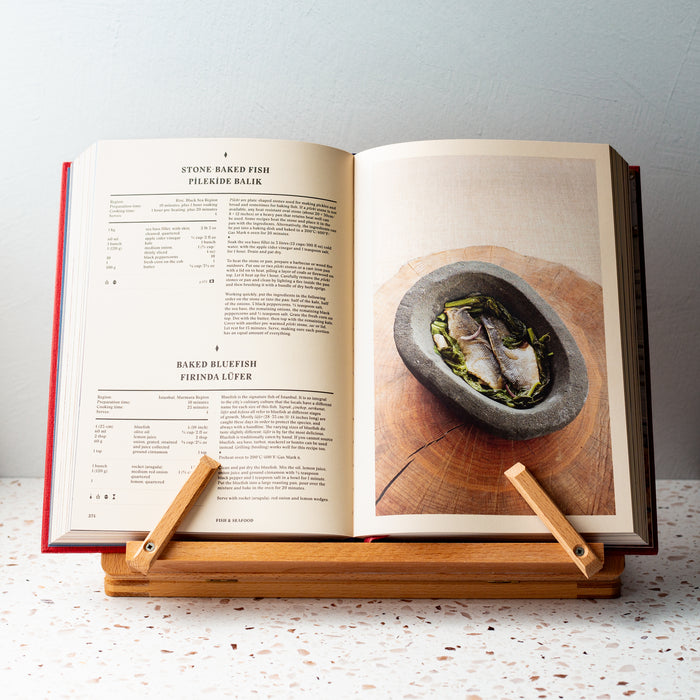 Oiled Beech Wood Folding Adjustable Book Stand
SKU: 952547
A simple yet indispensable book stand for any home cook. This cookbook stand helps you keep your place while cooking and looks lovely on display in the kitchen. This classic Oiled Beech Wood Folding Adjustable Book Stand adjusts to three different counter-space-saving angles and is sturdy enough to hold your thickest tome. 
Ethically sourced oiled beechwood
Ideal 

for cookbooks or as music/book stand

 
Occasionally oil the wood with your preferred wood conditioner being sure to allow enough time for the wood to absorb the oil before its next use.
Dimensions: 13.25" width x 11.5" height x 8" depth