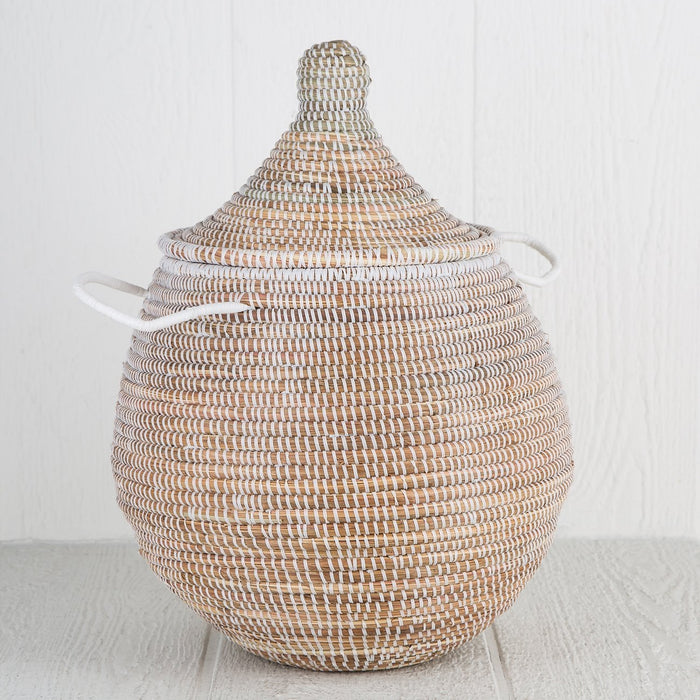 White African Basket Bell Jar With Lid (16"h)
SKU: 832460
This beautiful white woven basket bell jar with lid is an exquisite blend of function and style. It is large in size and works perfectly as a laundry hamper, a discrete way of storing linens, and even a children's toy chest. It can be used in a multitude of ways in your home. This bell jar is crafted using cattail stalks and bound with recycled plastic strips.

Dimensions:

16 inch height x 14 inch diameter (with lid)

Details:
Clean with a dry or slightly damp cloth
Handcrafted in Africa

* Because each basket is handwoven there may be a slight deviation in color and / or size.