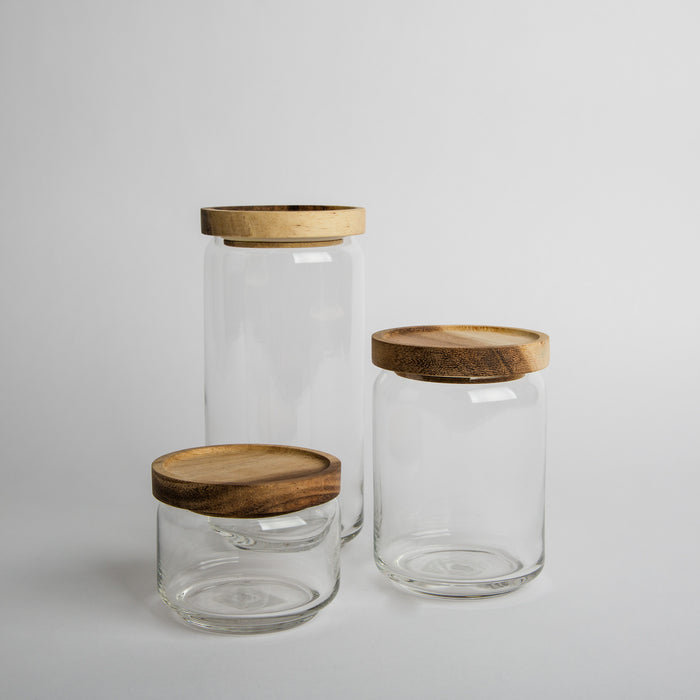 Glass Canister with Acacia Lid (Med)
SKU: 961187
Store spices, dry goods, or your favorite snacks with these Glass and Acacia canisters. With an airtight seal, it helps keep all your goods, well, good! Pair with the other two sizes for a unified look.
Measurements:

20 oz., 3.5" x 5"

Assembled by hand in India.
Sustainably sourced
Ultra-strong wood
CARE INSTRUCTIONS: Hand wash with mild soap. Avoid citrus-based detergents or abrasives to preserve unique finish.