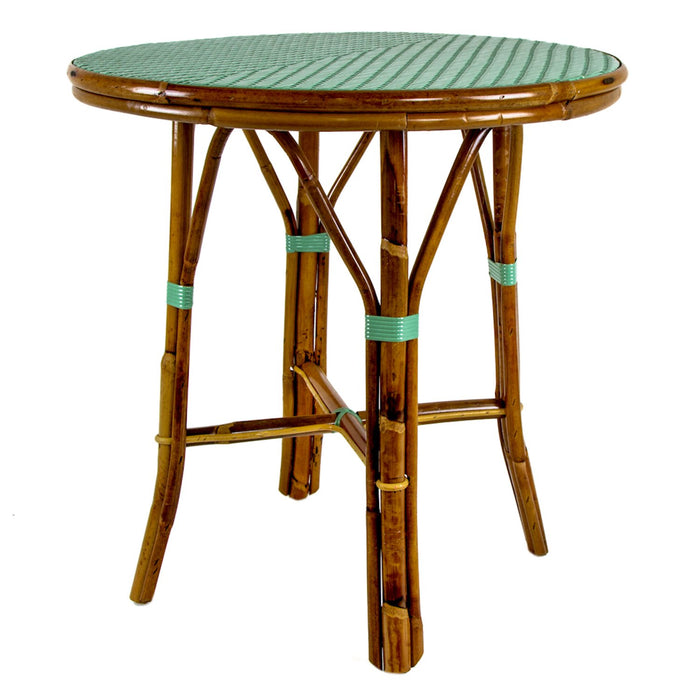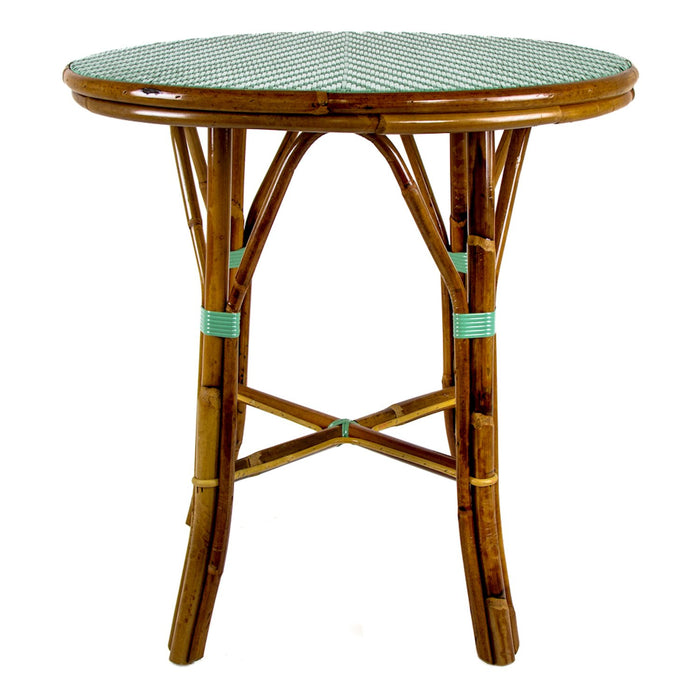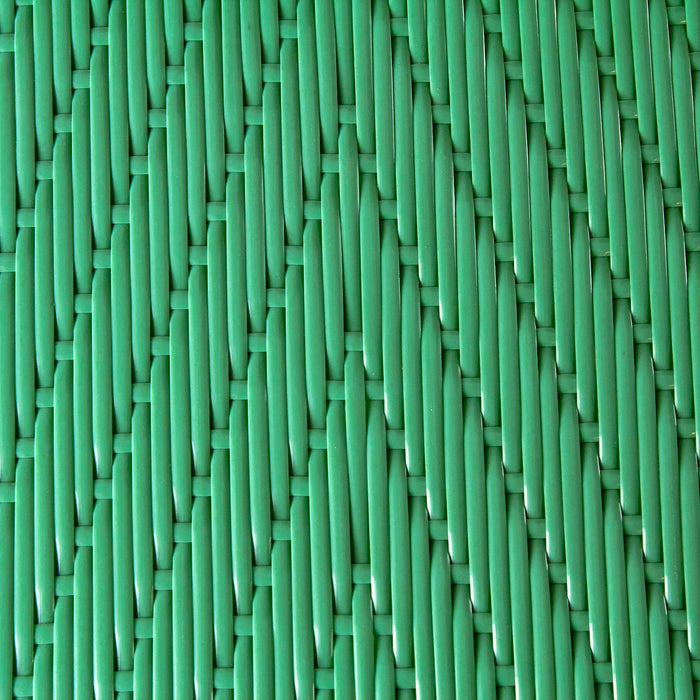 Jade Mediterranean Bistro Table (2 Seater)
SKU: H210RILSAN JADE
These rattan-framed bistro tables are part of the iconic French bistros of Le Midi, or the south of France. They are woven from Rilsan, a polyamide bio-plastic derived from caster beans, a green raw material. It has a lower environmental impact than other nylons and is more resilient. Hand-woven and artisan crafted, these French style bistro tables in bright synthetic material, will add a pop of color to your outdoor or indoor space.

Materials:

Primary - Rilsan

Details:
2 Seater
Dimensions - 28 inch diameter x 29 inch height x 17 inch width (at base)



Made in Italy
* Each table is handcrafted and may vary slightly in size.