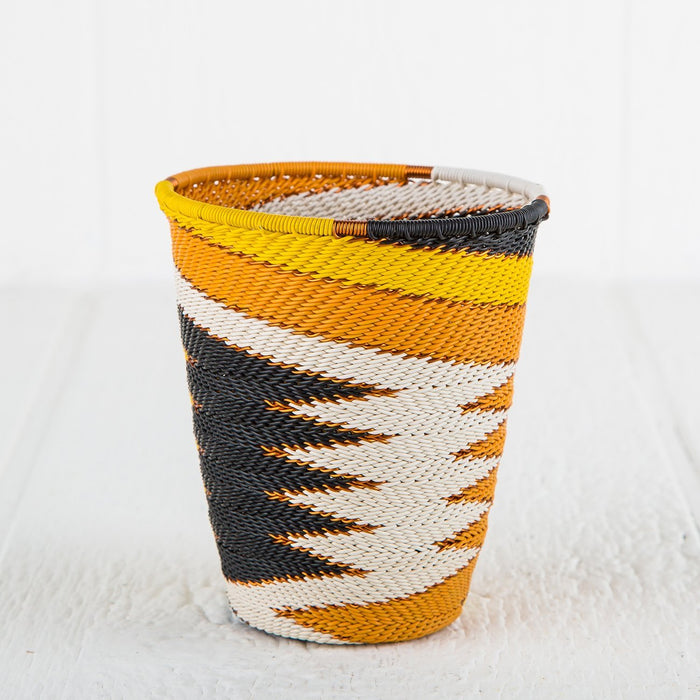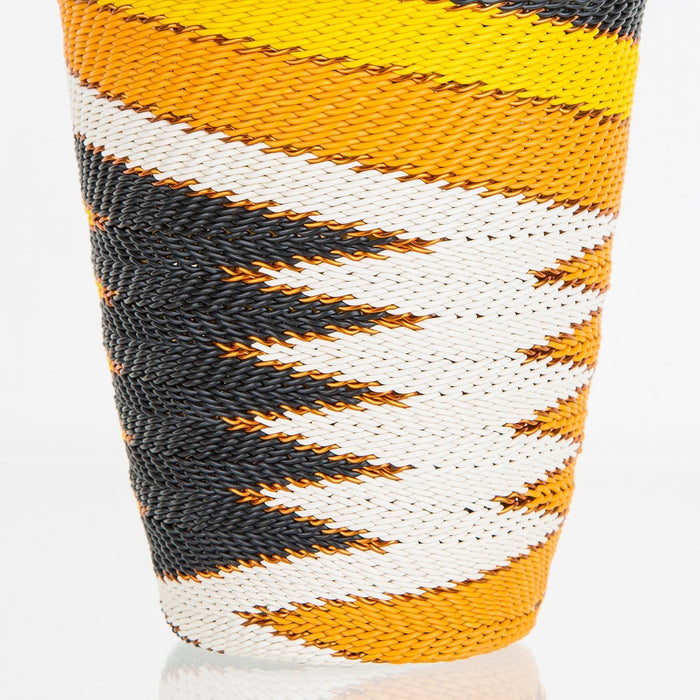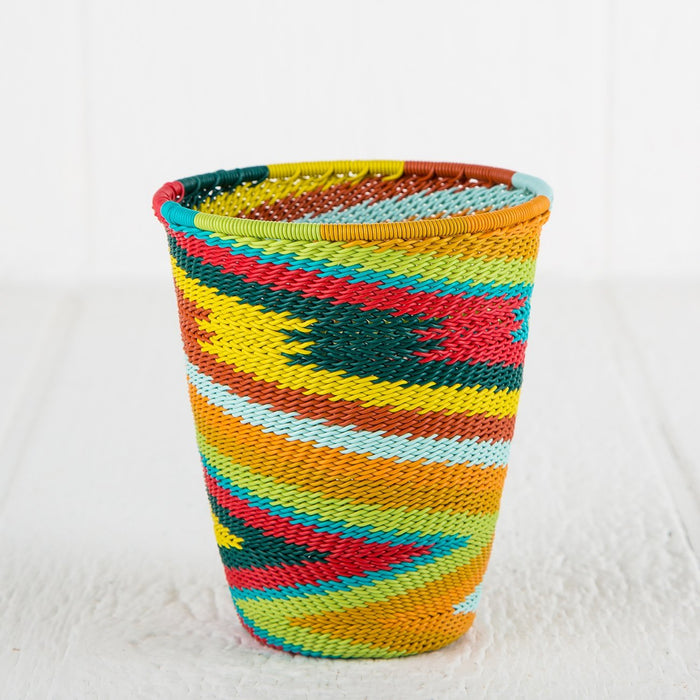 Colorful Telephone-Wire Weave Pencil Cups
SKU: 742984
Hand crafted in South Africa, these telephone-wire pencil cups are an urban adaptation of traditional Zulu basketry. The origins of this refined craft lie in the South African mines where Zulu workers started weaving telephone wire scraps. The intricate nature of these colorful objects is part of what makes them beautiful, and functional, works of art. Use these bowls as vibrant decor pieces, or as a pencil cup.
Details:
made of colorful telephone wire
handcrafted in South Africa
imported

Dimensions:
4.5 inch height x 4 inch diameter

*Made entirely by hand, exact colors and sizes will vary.