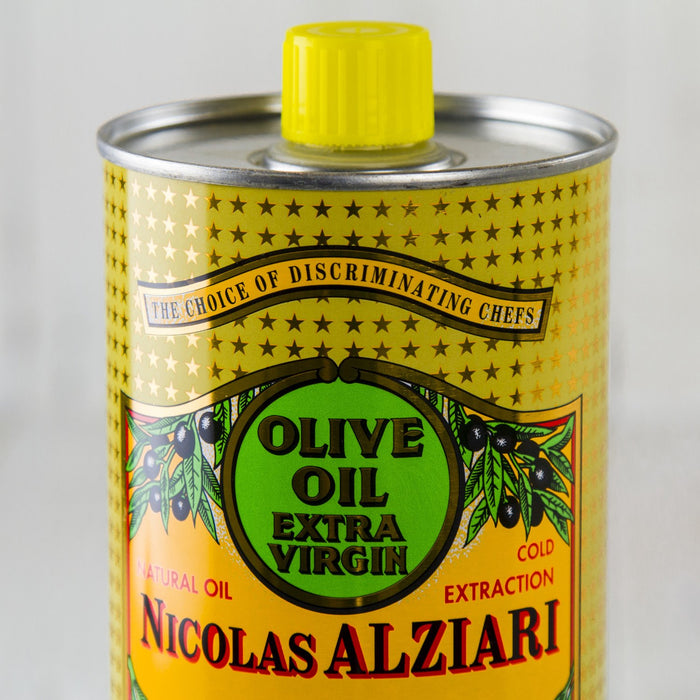 Alziari Mild Olive Oil (1L)
SKU: H1133.P
A family company passed down for generations, the Alziari family has been making olive oil and olive oil based products in Provence-Alpes-Côte d'Azur, France since 1868. After the variety "Cailletier" that grows only in the region of Nice, this one has a very light taste and fine aroma. Ideal for salads.
Dimensions:
8.25 inch height x 3.5 inch diameter

Details:
34 fl (1L)
Mild / Light flavor
Made in Provence-Alpes-Côte d'Azur, France
Almost translucent, lightly browned color
Dry grass aroma
Taste: Notes of almond and artichoke
Ideal for salads
Quality: Extra virgin olive oil
Cold extraction process
The metal can is beneficial because it preserves the olive oil from light and allows for a safe transport. No "metallic" taste with olive oil.
Store in a cool place with consistent temperature