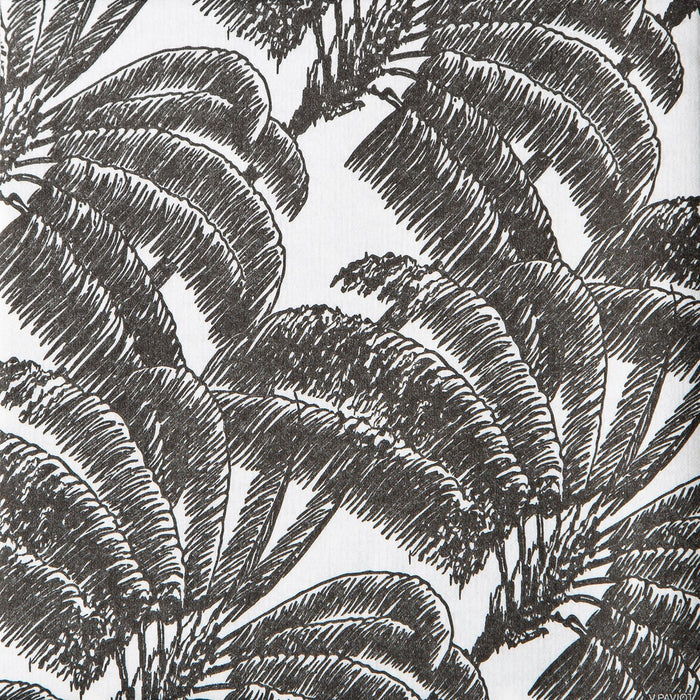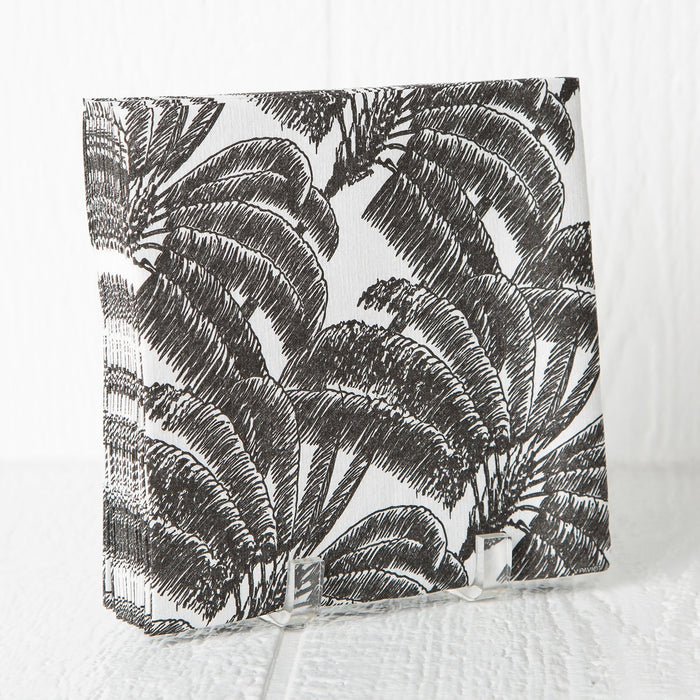 Black Palm Paper Napkins (8")
SKU: 905510
Designed in France, these high quality paper napkins will brighten your indoor or outdoor tablescape. A family owned company, this mother daughter team have created and manufactured napkins for over 15 years. Available in a wide variety of colors and patterns, each pack includes 20 napkins.
Soft and durable, these beautiful disposable non-woven napkins combine the high-end comfort of the fabric feel and the practical and economical aspects of the paper napkin for the hygiene of your guests. French charm and elegance for the art of the table with the know-how of our brand.
Information
Dimensions:
8 x 8 inches (40 cm x 40 cm unfolded)
Details:
Pack of 20 large disposable non-woven napkins.

Fabric feel and look - soft and durable.

French design and manufacturing.

Airlaid technology.