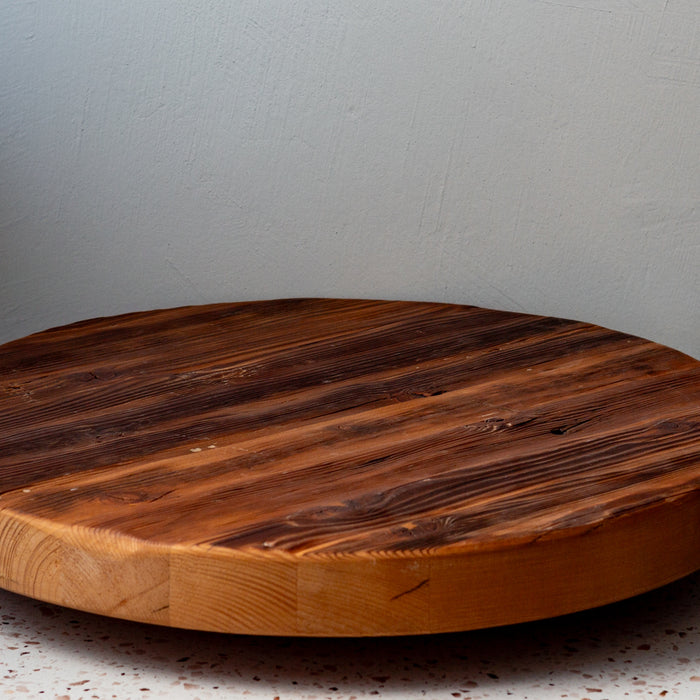 Reclaimed Wood Classic Round Trivet
SKU: 985014
Put your favorite foods on a pedestal with this reclaimed wood handcrafted round trivet. This trivet is a must-have decorative accent for any tabletop. The surface of the trivet showcases the beauty of the reclaimed wooden beams used to create this versatile kitchen accent, embodying natural splits, textures and crevices.  The trivet can be used as a hot plate for hot dishes straight from the oven or as a riser for cold dishes from the fridge. Each trivet is finished with a plant-based, food-safe hard wax, making it a unique serving platter when hosting. Indulge in a trivet set by mixing and matching colors and sizes to make a true statement in any kitchen.
Details:
Finished with a plant-based, food-safe white hard wax.




Handcrafted from reclaimed wood by artisans in Europe




Not suitable for cutting or chopping.




Due to the nature of the

 

reclaimed wood, no trivet will be perfectly identical. The surface will contain varying crevices, splits and grooves, embracing its organic beauty even further.
Dimensions:
14.75" diameter x 3" height (1.875" board thickness)